Publication date:2019-08-08
ISSUE:35
Nan Yun Implements 100% Quality Inspection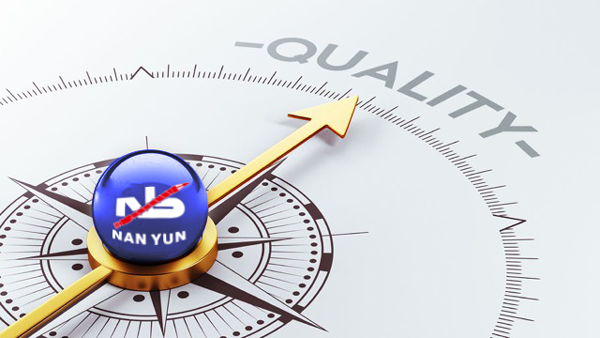 Nan Yun Industrial Company is a specialized manufacturer for the screws and barrels. They are known for high precision and customized technology in global market.
The screws and barrels have a great influence on the quality of plastic and rubber products. For instance, the caliber of screws would affect production. Besides, compression ratio would affect pressure value, production and the quality. Furthermore, the mixing result of color master batch, additives, and modifiers would be also effective on those conditions mentioned above. Therefore, both design and accuracy of screws and barrels are important.
Nan Yun leads professional design team. In addition, with high-precision instrumentations, the department of quality assurance implements deeply IQC (Incoming Quality Control), IPQC (In Process Quality Control), FQC (Final Quality Control), and OQC (Out-going Quality Control). The whole plant achieves 100% full-inspection for quality control of screws and barrels. In order to ensure that Nan Yun's products achieve the best quality, they were subjected to the industry's higher standard inspection before leaving the factory.
Nan Yun has been established over 25 years ago. Their products are in great demand from more than 60 countries and areas. Because, the production quality is stable, precise, excellent, and products are according customers' demands. They are trusted by international clients around the world such as Germany, Japan, America, and so on.
The following second half of 2019, Nan Yun will carry on an ever-changing and improving attitude to accomplish the best processing technology. At forthcoming exhibition, Nan Yun welcomes all representatives of the industry to discuss further.
《We sincerely look forward to your visit to our booth.》
Myanmar International Plastics and Rubber Industry Exhibition
Date : 2019/10/16 - 2019/10/23
Booth : Hall 12, 12A52-22
Düsseldorf International Plastics and Rubber Exhibition (K-Show)
Date : 2019/11/1-2019/11/4
Booth : 1-124